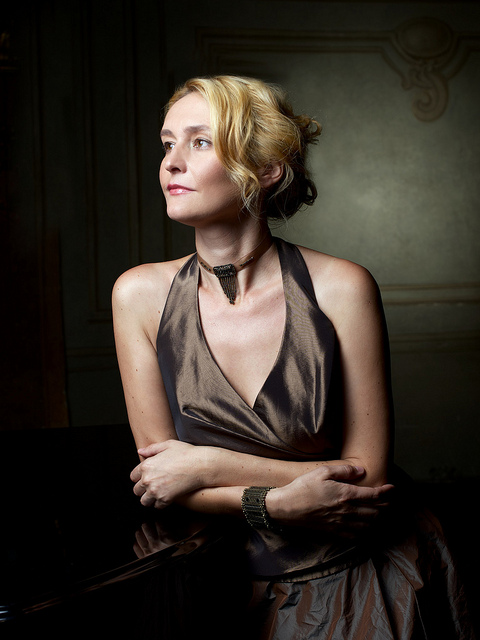 The mezzo-soprano Markéta Cukrová ranks among the most sought-after interpreters in the field of "early music".
She performs with many ensembles that offer top-class interpretations of both the Medieval (Mala Punica / Italy, Club Mediéval / Belgium) and Baroque music (OH! Orkiestra Historyczna, La Risonanza, Collegium Marianum, Collegium Vocale Gent, Collegium 1704, Czech Ensemble Baroque, Ensemble Inégal, Göttingen Festival Orchestra, Les Muffatti, Musica Florea, Ensemble 18+, Wroclaw Philharmony).
Markéta Cukrová gives regular guest performances in the National Theatre Opera in Prague (C. Monteverdi: L'Orfeo as the Euridyce, G. F. Händel: Rinaldo, B. Martinů: The Miracles of Mary, Julietta). She also guests in the Brno National Theatre and the Košice State Theatre where she performs in the Handel's opera Alcina.
She has also cooperated with many significant artists (J. Bělohlávek, M. Esfahani, P. Herreweghe, P. van Heyghen, J. Hrůša, S. T´Hooft, M. Ivanovič, V. Luks, P. Memmelsdorff, A. Parrott, E. and J. Seitz, J. Semerádová, V. Spurný, M. Štryncl, D. Švec, L. Vasilek and other), and performed on many prestigious stages and international music festivals (Biennale Alte Musik Berlin, Bratislava Music Festival, Dresdner Musikfestspiele, Europalia, Festival de la Chaise-Dieu, Festival de Sable, Festival Ribeuvillé, Internationale Händel Festspiele Göttingen, Laus Polyphoniae, Miami Tropical Baroque Festival, Moravian Autumn, Musikverein Wien, Prague Spring, Resonanzen Wien, Schleswig-Holstein Musik Festival, Svjatoslav Richter December Nights, Tojours Mozart, Utrecht Early Music Festival, Styriarte and other). Markéta has also participated in more than twenty recordings of the early as well as newer music. She also acted as the music dramaturge of the 9 Weeks of Baroque festival which was held during the project Pilsen – European Capital of Culture 2015.