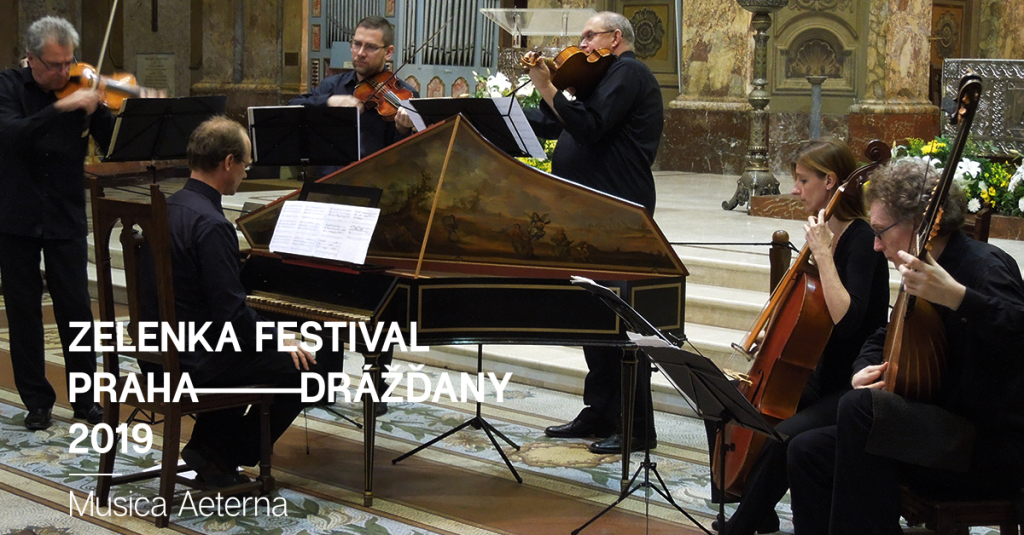 16.10.2019 at 19:30 – Rytířský sál Velkopřevorského paláce, Lázeňská 2, Praha 1 – Malá Strana

FROM ZELENKA´S SECULAR VOCAL COLLECTION
Opening Concert
G. A. Hasse / A. M. Bononcini / N. Porpora/ A. Vivaldi
______________________________________________________
Musica Aeterna / Peter Zajíček – artistic director
Solos: Gabriela Eibenová – soprano / Markéta Cukrová – alto / Virgil Hartinger – tenor
Being the senior composer at the court, Jan Dismas Zelenka served as acting Kapellmeister during the absence of Hasse in this period, assuming all the responsibilities that came with this temporary position, and this included providing secular vocal music for the regular chamber concerts held at the royal palace in Dresden. Today, the Saxon State and University Library in Dresden holds the remnants of Zelenka's private collection of arias, duets and cantatas acquired for use in these concerts and as study materials for the young Italian singers and himself.  As a result, the arias we hear today are some of the most beautiful Vivaldi ever wrote, with the breathtaking "Gelido in ogni vena" being perhaps the crown jewel in Zelenka's fascinating collection of secular vocal music.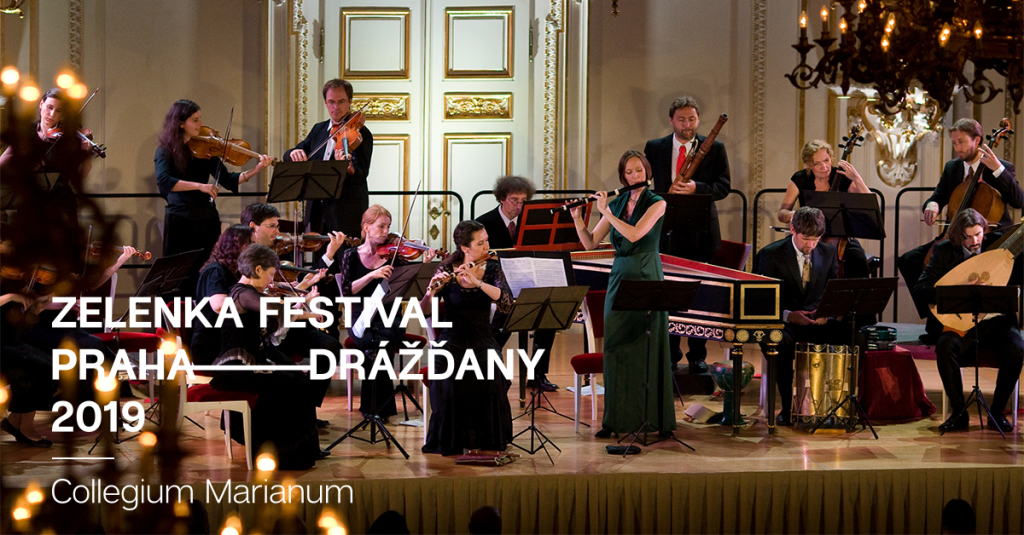 17.10.2019 at 19:30 – kostel Panny Marie pod řetězem, Lázeňská 2, Praha 1 – Malá Strana
Jan Dismas Zelenka – Sepolcri

______________________________________________________
Collegium Marianum / Jana Semerádová – artistic director
Solos: Hana Blažíková – soprano / Aneta Petrasová – alto / Tomáš Lajtkep – tenor / Jaromír Nosek – bass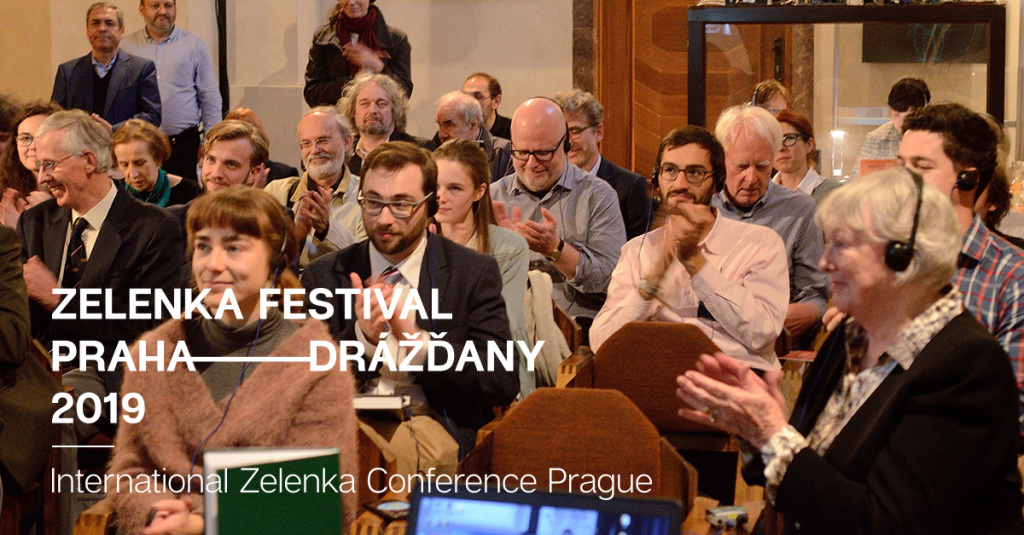 18.10.2019 from10:00 till 18:00 –  Knihovna muzikologického odd. Ústavu dějin umění AV ČR Praha, Puškinovo náměstí 447/9, Praha 6

______________________________________________________
Johannes Ágústsson (Island), Andrew Frampton (Merton College, Oxford), Shelly Hogan (University of Melbourne), David Irving (ICREA, Catalan Institution for Research and Advanced Studies, Barcelona), Pavel Jurák (Karlova Universita Praha), Frederic Kiernan (University of Melbourne), Jana Perutková (Masarykova Universita Brno), Janice Stockigt (University of Melbourne)
Detail programme will be soon announced / FREE ENTRANCE
The Prague-Dresden Zelenka Festival  offers a one-day conference where  well-known Zelenka researchers will present their unpublished findings about Zelenka´s work and life. The aim of the Zelenka Conference is to create a platform to give publicity to the results of contemporary foreign research on Zelenka. In addition, it should bring inspiration to restart research of Zelenka´s work which has been standing still for many years in the Czech Republic.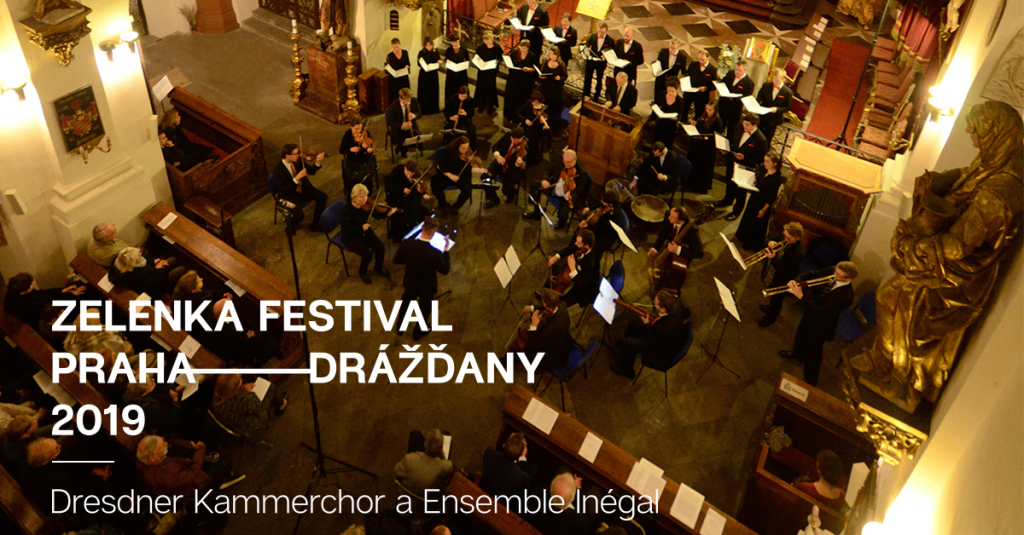 18.10.2019 at 19:30 – Kostel Panny Marie pod řetězem, Lázeňská ul., Praha 1 – Malá Strana
19.10.2019 at 17:00 – Annenkirche, Drážďany
J. D. ZELENKA
Missa purificationis Beatae Virginis Mariae ZWV 16
Currite ad aras ZWV 166 – world premiere
______________________________________________________
Dresdner Kammerchor and Ensemble Inégal
Adam Viktora – conductor
Solos: Gabriela Eibenová – soprano / Martin Ptáček – alto / Virgil Hartinger – tenor /   Mikhail Pashayev – bass
buy tickets Prague
buy tickets Dresden

The Dresdner Kammerchor and Ensemble Inégal  collaboration performed by Adam Viktora.
Festival ticket or tickets to individual performances are available at www.goout.cz or 30 minutes before the concert at the concert venue.
The festival is organized by Ensemble Inégal with the financial support of the city of Prague, Ministry of Culture and the Czech-German Fund for the Future.